first there was the gallon tub of cookies-n-cream ice cream we bought on an impulse.
then there was the freezer that had no room in it. then the last bit of freezer-burned ice cream. then the full garbage can.
so, we set the garbage by the door to take out later, and we set the tub of melted ice cream next to it.
dwayne took out the garbage. he didn't take the ice cream with him.
and then sophie was playing on the floor while i did dishes.
all of a sudden she got very quiet.
.... and this is what i saw: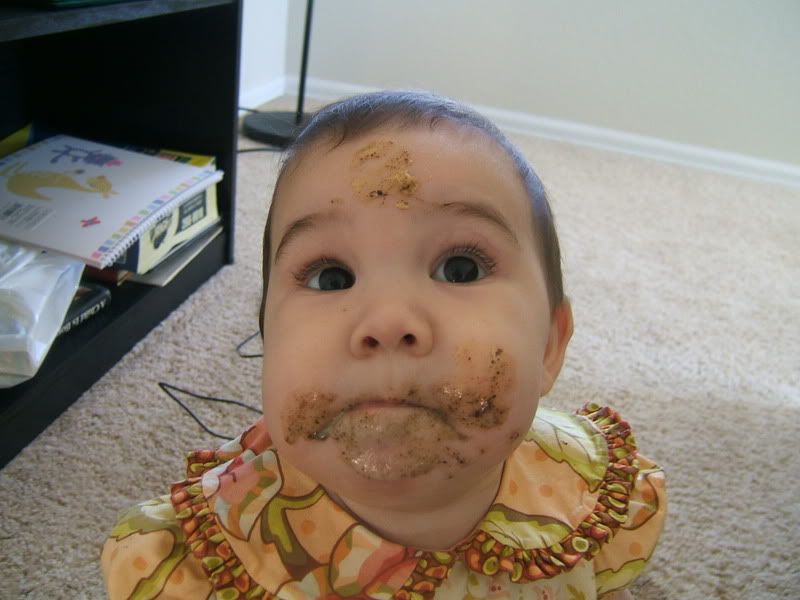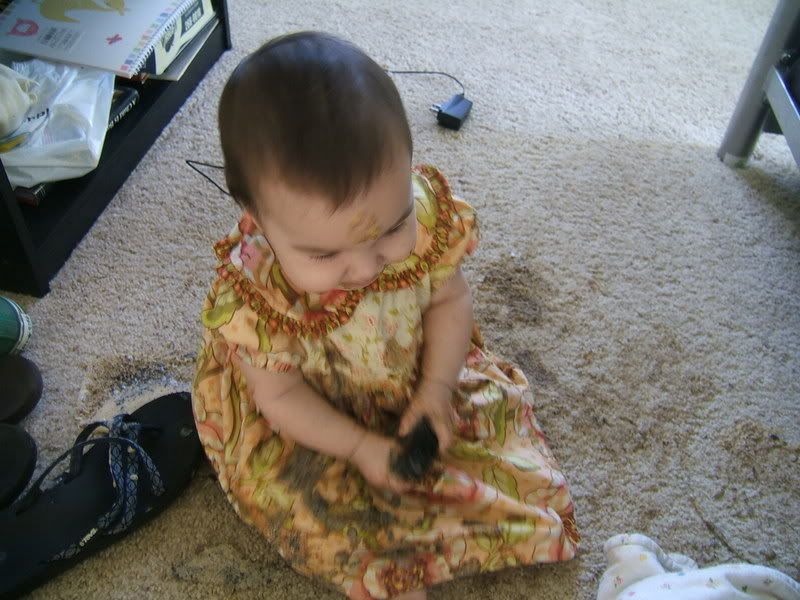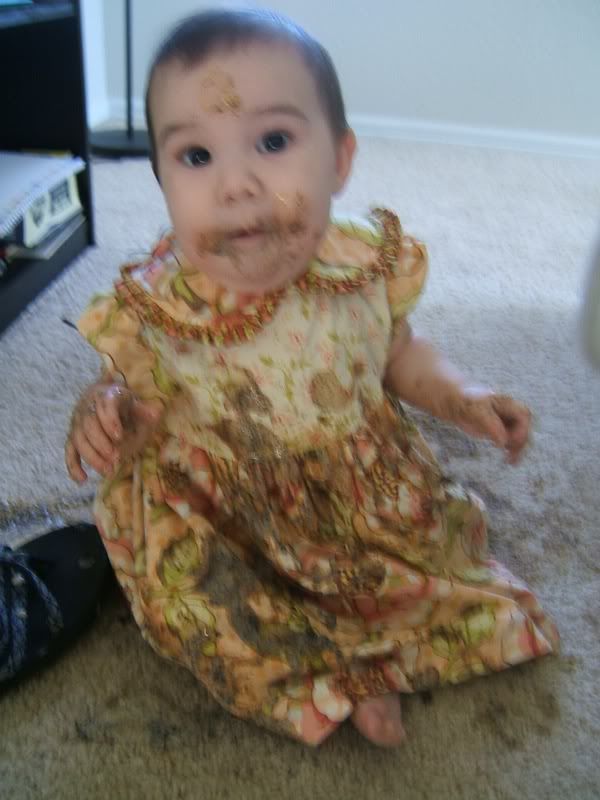 don't worry
mom
, the dress came clean.