well this is a belated post, but oh well.
mom
and dad flew down at the last minute for a four-day weekend... it was fun! mom and i went shopping one day ALL BY OURSELVES - we were gone 7 hours, imagine that. that is the longest i have ever been away from sophie! i missed her too :). one day we went to the anasazi cave dwellings, they were pretty cool - except that it was snowing and cold (am i becoming a wimp already? geez kathryn you're supposed to be a tough alaskan chick):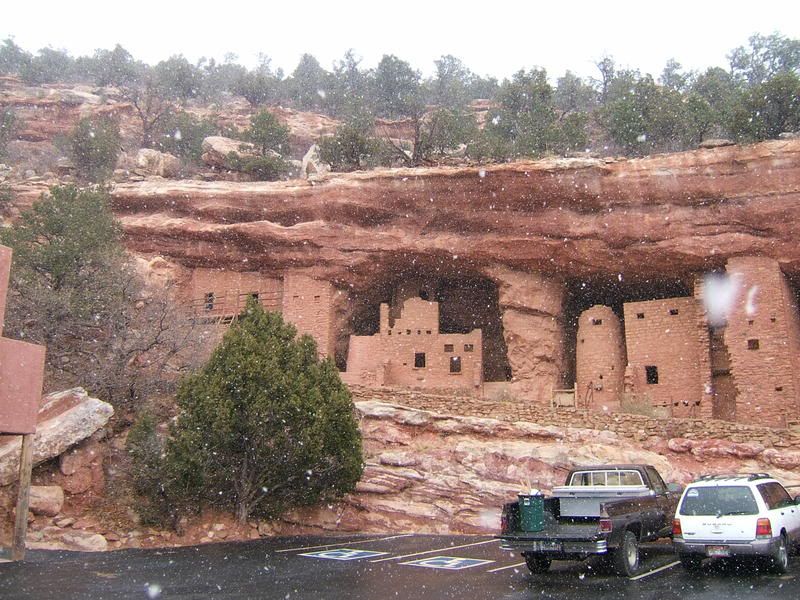 oh and here is a funny picture of sophie from a while ago - she was playing with the empty shoe rack, it fell on top of her, she struggled for a while.... and then - defeat. lol.