we've been listening to raffi's "bananaphone" a lot lately. it's sophie's favorite music for now. it's tuesday, the day i take methotrexate, and since my lesson learned last week (do not go for a run after taking methotrexate or you will feel sick for the entire rest of the day) we are having a slow day.
singing sophie to sleep for her morning nap
taking laundry off the line and folding it
reading books
studying for my biology midterm tomorrow.
and that's probably about as much as we'll get accomplished today.
but there is more exciting news!
check it out: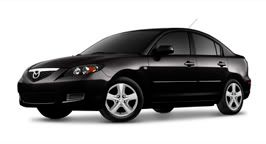 our new car. for real - 2008 mazda 3.