we get many of these a day now! she doesnt have the pucker or the kiss sound down... yet. but she is very careful to put her lips exactly on yours, and usually if you ask her for a kiss she'll give you one.
it's sooo sweet.
but then sometimes she sticks her tongue out...
here she was giving him kisses, but not with the camera out.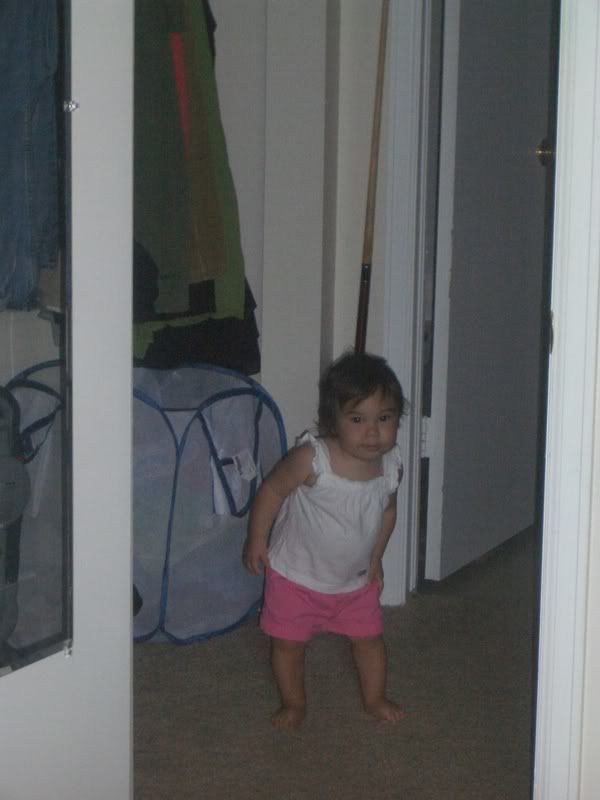 i was supposed to be chasing her.
here she is dancing to 'bananaphone.'